on Tue Jul 10, 2018 5:47 am
Resembling something that belongs under the sea or in a cabinet of curiosities, the Buddha's Hand citron is in season now and appearing at farmers' markets, Asian groceries, and other specialty produce sellers.
This striking citron is native to China (possibly via India), where it is offered at temples, prized as a symbol of luck and longevity, and eaten in sweet and savory dishes. In Japan, it is used as a decorative ornament and to perfume rooms and clothing.
The Buddha's Hand's long, yellow tentacles have a complex lemony aroma and flavor. The fruit has no juice or pulp and the pith is sweet rather than bitter. The rind can be used in any dish that calls for lemon zest (we especially like it in a citrus chiffon cake). Because it is not bitter, whole fingers can be thinly sliced and added to salads or other dishes. The citron can also be candied, preserved, and used to infuse liquors.
Choose fruit that is fragrant, firm, and bright. The fingers should not be shriveled or browned. The Buddha's Hand can be stored at cool room temperature for up to two weeks or refrigerated for up to four weeks.


I have never seen a fruit like this..but it seems tasty... 
on Tue Jul 10, 2018 11:21 pm
Very weird... 
on Wed Jul 11, 2018 4:45 am
 yes that is wat I also was thinking Cinda ..
_________________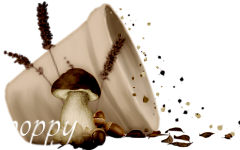 Permissions in this forum:
You
cannot
reply to topics in this forum